STONEWORK ART & ROCK STAR SERVICE
The Rock Star Gallery creates one-of-a-kind stone infinity fountains for gardens, homes, and public spaces, and innovative stone décor in synchronicity with nature's beauty. Our designs are 100% handcrafted in America with rare, high quality stones from around the world to enhance landscapes and interiors. We invite you to explore our new stoneworks, and welcome commission requests. Stunning heirloom quality stonework by The Rock Star Gallery is built to be enjoyed for generations.
Our Clients Say
"Ryan and his team have a fantastic eye for style, and the quality and beauty of their products are unmatched."
- Josh, Yardman Landscapes
"When it comes to truly custom rock creations, there is really only one artist that meets our expectations, and that's Ryan with The Rock Star Gallery."
-Chris, Arizona
ABOUT THE ARTIST
Since 2005, most days find gallery artist and owner Ryan Steffens at The Rock Star Ranch, a rustic property off the beaten path in the heart of New Mexico, where his passion for making stone sculptures comes to life. With a background in landscape design, Ryan saw the potential for stone's dramatic visual effects in landscape installations. As Ryan's projects have grown over nearly two decades, his audience has grown, too. Now, The Rock Star Gallery's designs include largescale gemstone Infinity Fountains, wine racks, stone furniture, stone décor, and Radiant Rock wall panels. Inspired by the beauty of nature, Ryan sculpts with chainsaws and diamond embedded tools to reveal the intrinsic beauty of each custom stone creation.
CUSTOM STONEWORKS
At The Rock Star Gallery we have a passion for creating works of art that are functional and beautiful, and a strong focus on the client. By carefully sourcing the perfect specimen to sculpt each design, we strive to ensure that you find your own cherished stonework to be appreciated for generations to come.
STONE COLLECTION
We handcraft our stoneworks in the USA using a wide range of stone types from around the world. This provides our clients with a rich array of natural colors, textures, and patterns to find the perfect stone for any interior design, patio garden, or landscape architecture.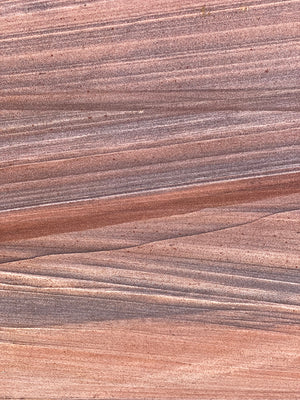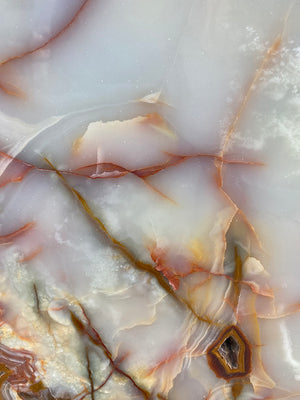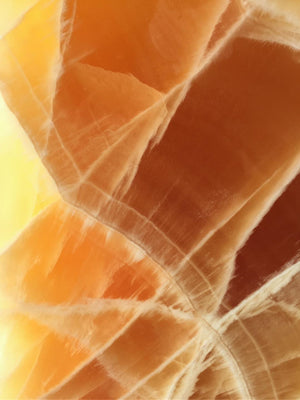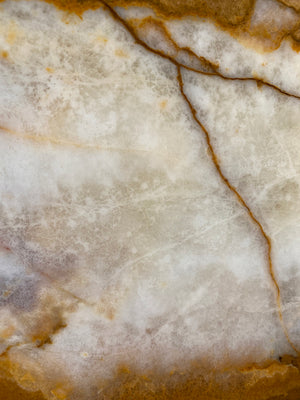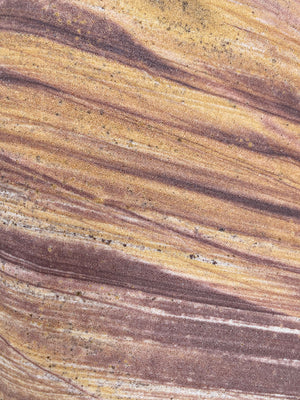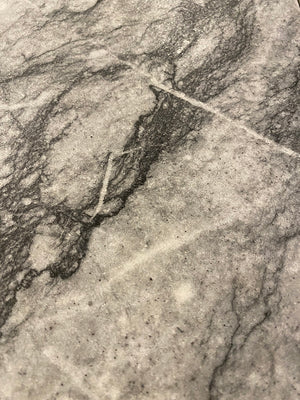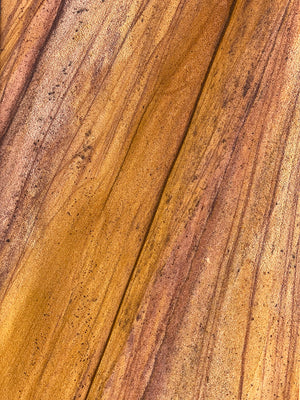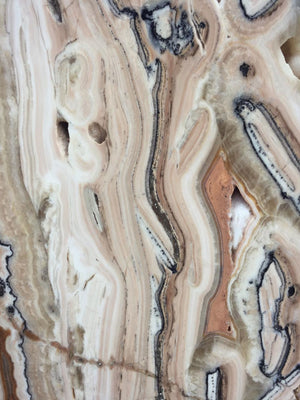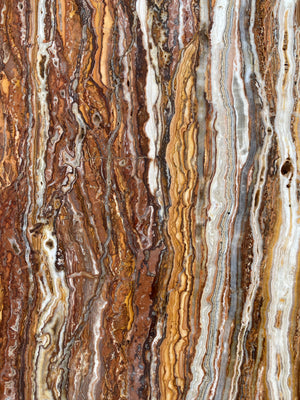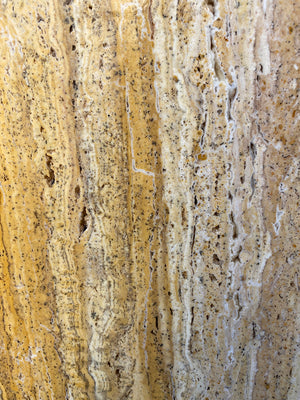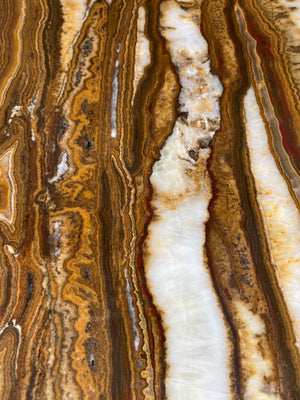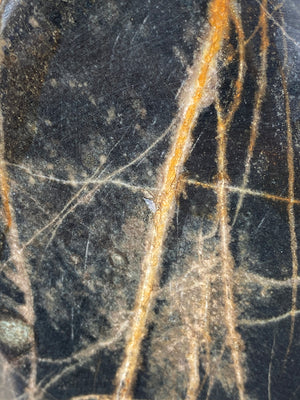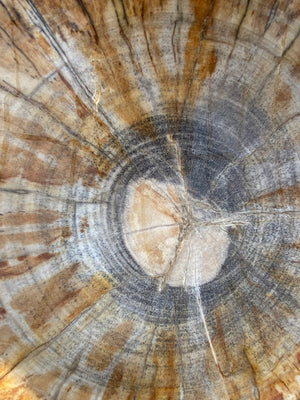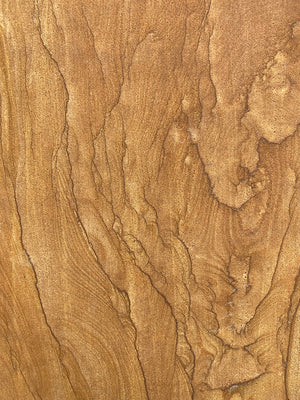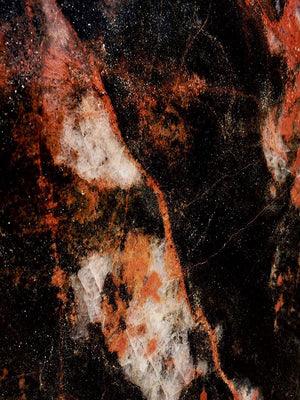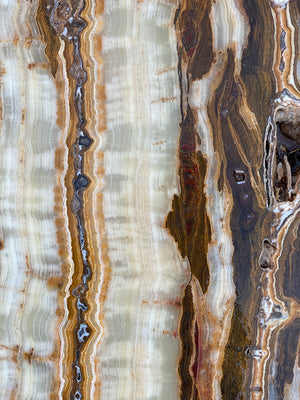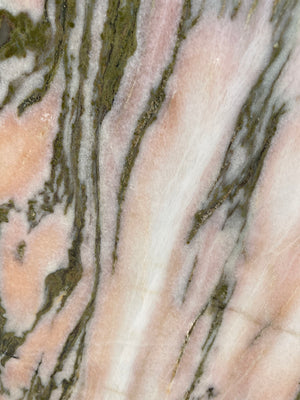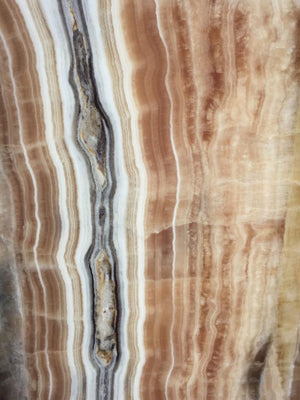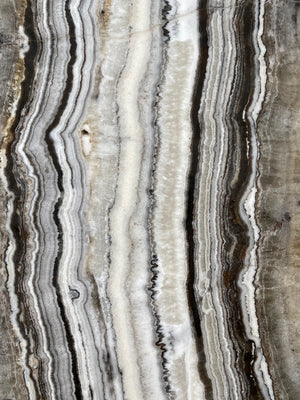 GEMSTONE COLLECTION
Our Gemstone Collection includes unique geological finds and rare specimen quality gemstones. We pride ourselves on creating stunning stoneworks with these highly prized stone types for that extra special interior or exterior setting.